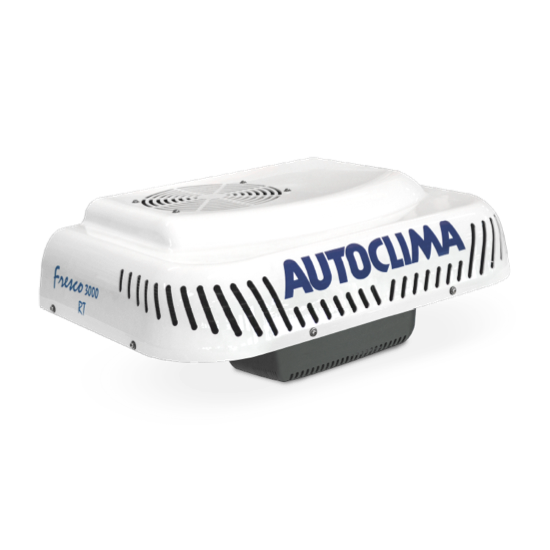 Parking cooler air conditioning system
Monobloc air conditioning system that uses the vehicle hatch. Impianto precaricato di refrigerante R134a ecologico, universale; una soluzione brevettata lo garantisce anche su tetti con grande inclinazione (come Iveco Stralis). Kit di fissaggio universali e specifici realizzati per i maggiori modelli di V.I. circolanti sul mercato.
FRESCO 3000 RT AVAILABLE 12V E 24V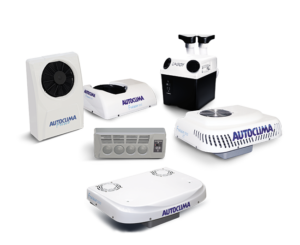 Fresco range
This is the widest range of parking coolers on the market.
The various possible applications combine obvious advantages for the vehicle driver and the air conditioner installer.
Choosing a product from the Fresco range helps both to reduce CO 2 emissions and fuel consumption and increases safety on the road as a natural consequence of good rest.
Main advantages:
– Reduction of CO2 emissions
– Fuel saving
– Certainty of a healthy rest
– More safety on the road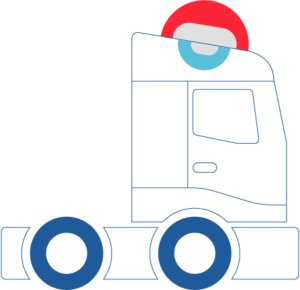 Parking coolers for industrial vehicles
Parking coolers operate with the engine off and can offer many benefits:
– Reduced CO2 emissions: with a parking cooler, industrial vehicles are cooled with the engine switched off;
– Fuel saving
– Certainty of a healthy rest: the driver can fully enjoy his cabin, in a pleasant and livable environment;
– More safety on the roads: with reduced stress and fatigue, reduced risks while driving.